Enjoy the benefits of short drying time by applying FASTAR to an LPG Carrier
| | |
| --- | --- |
| Vessel Owner | China Ocean Shipping Company, Ltd. (COSCO) |
| Vessel Name | COSCO Star |
| Location | COSCO Shipping Heavy Industry Shipyard, Guangdong, China |
| Vessels |  Passenger Ship・Car Ferry / 5,868 DWT |
| Type of Application | Drydocking |
| Coating System | FASTAR I, FASTAR XI |
| Application Vessel Area | Flat Bottom, Vertical Bottom |
| Date of Delivery | July 2022 |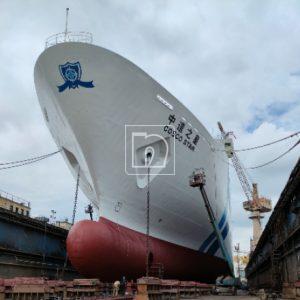 China's leading shipowner China Ocean Shipping Company, Ltd. (COSCO) has a long history of applying Nippon Paint Marine coatings to its vessels. The latest of which was COSCO Star, one of China's most famous passenger ships, which benefitted from a FASTAR XI application in July, at the COSCO Shipping Heavy Industry Shipyard in Guangdong.
In a passenger-carrying career spanning almost 30 years, the 25m long vessel has always specified Nippon Paint Marine coatings, with Ecoloflex 200, Ecoloflex 600, LF-Sea and A-LF-Sea all having been applied to the vessel's hull over the years. The application of FASTAR XI is testament to the trust and confidence COSCO has in the performance or Nippon Paint Marine coatings.
"The high-end antifouling paint of our coatings has always been our preferred product," says Mr. Zhen, COSCO Shipping's Technical Manager. "COSCO Star has been drydocked 13 times since 1993, and the company's coatings on the flat bottom perform perfectly every time. We selected FASTAR XI this time as I believe this paint can protect both the ship and the environment as it helps reduce fuel consumption and carbon emissions."
It was a tough call for COSCO to adopt the new FASTAR system as the performance of the existing A-LF-SEA 250 application was thought difficult to surpass, as Y. D. Zhu, technical service representative, Nippon Paint Marine (Shanghai) remarks.
"It is notable that due to the COVID-19 quarantine requirements in China, COSCO Star was moored in port for 14 days before drydocking. Even after several days idle in warm waters the antifouling paint was still in very good condition," he says "However, with the 2021 introduction of FASTAR, we have pushed the boundaries of what is possible from a self-polishing copolymer antifouling paint.
Inspired by the unique micro resin structure of its biocide-free antifouling, AQUATERERAS, FASTAR's game-changing Nano-sized resin binder not only sets the benchmark high in terms of delivering precise, predictable antifouling performance, but also improves drydock efficiency, reduces application time, dry docking costs, fuel consumption and carbon emissions.
It is by precisely controlling the release of biocides that FASTAR is able to help shipowners like COSCO meet their emissions abatement and energy efficiency targets.
Jun Ye, M & R Sales Director, Nippon Paint Marine (China), said: "COSCO has a long history of applying Nippon Paint Marine antifouling to the hulls of its vessels as a way of improving propulsion efficiency and reducing emissions. Once the shipowner verified the performance of FASTAR on COSCO Star, we anticipate more vessels will take advantage of this revolutionary coating system. The FASTAR XI coating is designed to reduce fuel consumption and carbon emissions."
Since its market introduction orders for the new coating have increased steadily with more than 135,000 litres been applied to hulls totalling 4.2Mdwt.
COSCO Star operates the Taiwan Strait carrying more than 180 passengers between the Xiamen Strait Cruise Center terminal, and Taichung Port in Taiwan.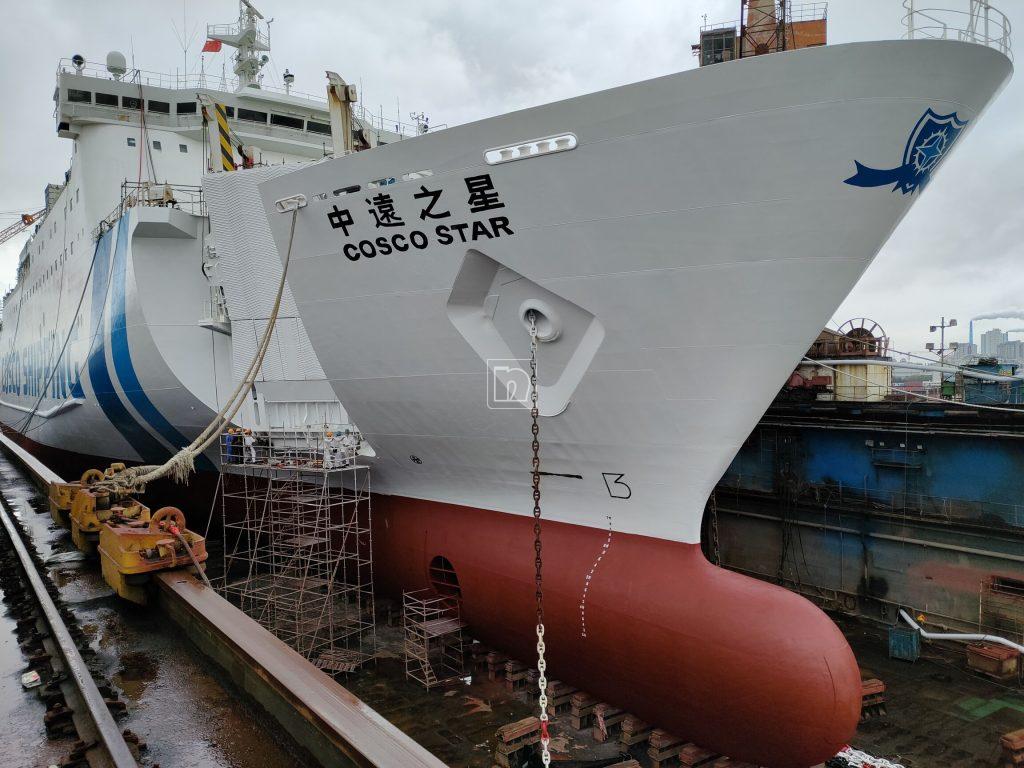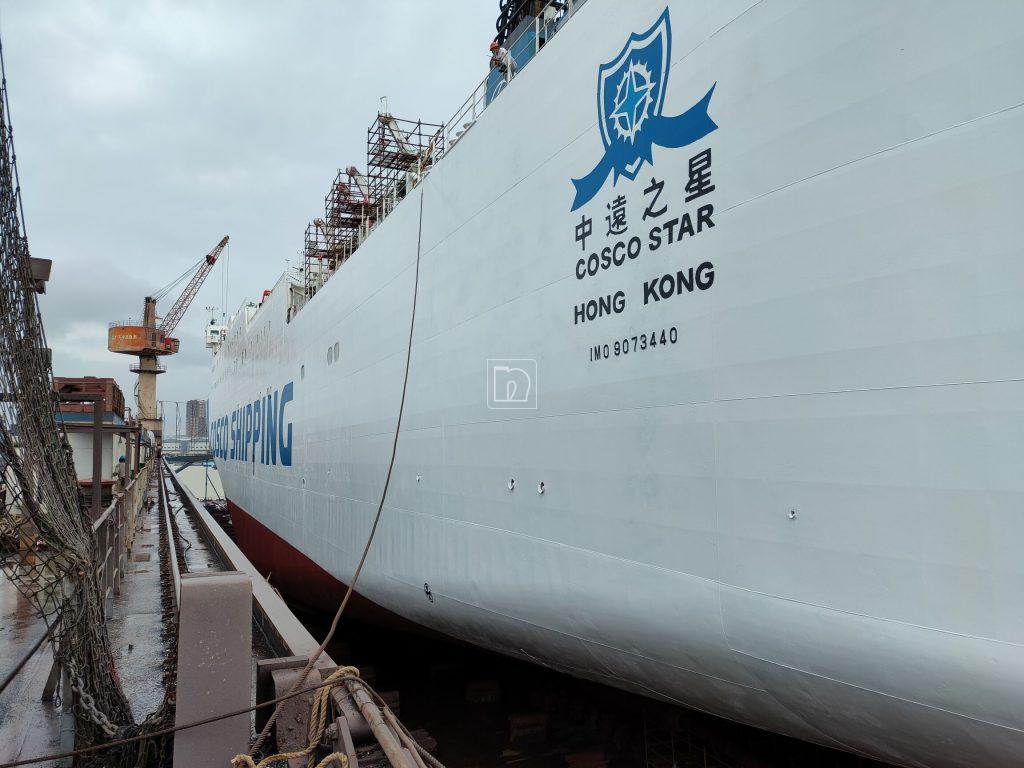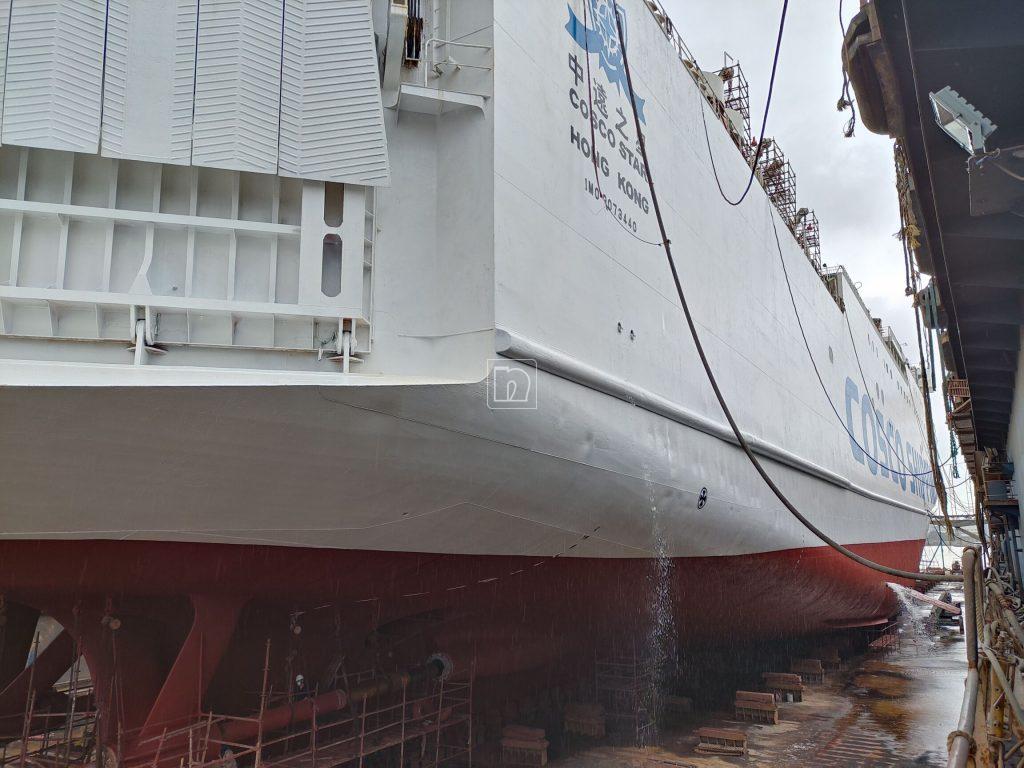 Contact us now to discuss what we can offer you to protect your assets.