Coating solutions for YACHT
Long lasting, easy application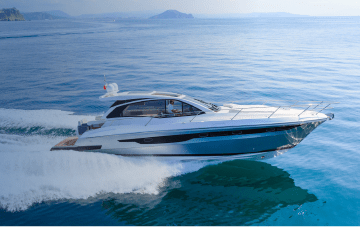 Coating solutions for YACHT
Long lasting, easy application
Nippon Paint Marine's solutions offers long lasting coatings protection for your yacht collection.
Our products offers one of the longest lasting coating protections for your investments and maintaining constant lustre of the yacht's coatings. Nippon Paint Marine's products allows your crew or coating experts to apply it easily on your yacht.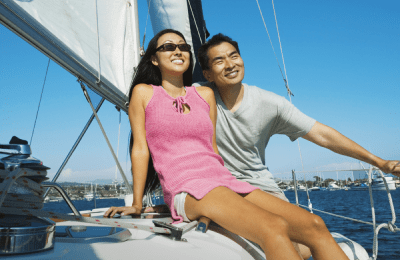 Excellent protection from fouling
Unlike most ocean-going and domestic vessels, yacht and powerboat owners have limited access to their vessels. Often, out of season, they remain moored for months at a time. Even if you don't operate your boat at all for a few months, the Mariart series will protect your boat from fouling.

Easy application
You don't have to be a professional painter. If you apply the right volume of paint in the right way, you can easily do DIY with your friends and family. Just make sure you have the appropriate quantity of Mariart Series paint and painting tools!

Innovation
Since the launch of "Mariart AF" in 2005, we have been constantly improving Mariart antifouling paints by repeatedly testing their performance at various marinas throughout Japan and at Nippon Paint Marine's laboratories. On the other hand, our hull paints, which give a beautiful finish to boats, are always ready to be mixed and matched to the colour of the owner's preference. Our development of totally balanced products that take workability, efficiency, economy, and safety into consideration will continue to ensure an enjoyable yacht/boat life for our customers.

Paint for boats and yachts
Ship Material
Degree of pollution in the water area used
 
 
FRP
Wood
Aluminium
High
Low
Fresh water area*

MARIART AF

White is light gray when painted, but changes to white after submersion.

Cruiser Rainbow




MASSIVE NEO
* A fresh water area is a water area such as a river with little (or no seawater) seawater.
** Depending on the application and purpose, powerboat paint can also be used for boats and yachts. Please contact us for more information.
For propeller alloys
Type
Capacity

MARIART X NEO

High hardness type
500g

MARIART X NEO AEROSOL

 

High hardness type
300 ml (paint: 100 ml)

Tommy's Propeller Kit

Super water repellent antifouling coating system
1 box
Primer
 
Product Name
Type

MARIART P 100

Primer & Binder Coat
Capacity: 4 kg

MARIART P 200

Two-component epoxy universal primer
Capacity: 4 kg set
Hull Paint
 
Product Name
Type

MARIART F 100


Any color can be toned

One-component topcoat of special acrylic resin.
Capacity: 1 kg

MARIART F 200


Any color can be toned

Two-component polyurethane topcoat.
Capacity: 1 kg set
Thinners
Product Name
Applicable Paints

MARIART AF thinner

MARIART Ship bottom paint
MARIART F100
Capacity: 1L

MARIART E thinner

MARIART P200
Capacity: 1L

MARIART U thinner

MARIART F200
Capacity: 1L
Flow Rust Remover
Product Name
Type
MARIART Miracle Remover Neo
Flow rust generated on the paint film can be easily removed without causing gloss. In addition to flow rust, yellowing of the FRP surface and dirt adhering to the propeller shaft can be easily removed.
Capacity: 20Kg, 1Kg: Light yellow water-soluble liquid (strongly acidic PH2.0-2.5)
A Top Lank Self Polishing Paint, Offering Sustained and Excellent Performance

• Suitable for FRP, Wood Boat
•Ideal for season long protection due to constant and stable elution
A Copper-free Hard Antifouling Paint, Providing Consistent Protection for Power Boats Punching at High Speed

• Suitable for FRP, Aluminium, and Light Alloy Boat
• The Fully Dried Paint Film Surface can be Further Smoothen by Sanding with Sandpaper
A Primer to Ensure Adhesion between the Gelcoat and an AF Paint & a Hull Paint

• Suitable for Above and Below the Waterline
• For FRP only
• Available as a Binder Coat
A Complete Set of Everything Needed for Propeller Antifouling Painting

• Primer, Antifouling Paint, Each Thinners and Brush Provided
How should I apply it? Let's paint by referring to the painting guide.
Frequently asked questions
"I'm in trouble!" "What should I do?" We will answer the questions you have received.
CHOOSING THE SUITABLE PAINT
Apply the rust preventive primer "MARIART P 200" to the undercoat. The recommended number of coats is 4 times. To prevent rust on metal parts, apply the undercoat firmly and repeatedly. The more times you paint, the longer the effect of the topcoat bottom paint will last.
Moisture has entered the bottom of the FRP due to long-term mooring. Blisters are also called "blisters". The phenomenon of blister formation is called "osmosis". We will inform you of the measures against osmosis separately. Please contact us if you wish.
Commercially available set nets and "antifouling paints for fishing nets" for aquaculture nets are effective.

That is Nippon Paint's "Nippe Amitaro". Please contact us for details.
Basically, when repainting, you need to pay for the ship's uplift plus the cost of the MARIART paint.
If you ask a contractor, the painting fee will be on.
However, prices vary depending on the vendor and mooring location, so please contact a contractor for details. When leaving it for the first time, it is recommended to check the paint type / amount used / duration of effect.
As a first aid, wash your eyes with plenty of water and see a specialist.
The same applies not only to the bottom paint but also to other paints and thinners, so when painting, wear goggles, hats, military hands, masks, etc. for safety, and the paints and thinners may get in your eyes or come into direct contact with your skin. Please be careful not to do it.
Wash the brush with the special thinner of the paint used, and when the brush is sufficiently loosened, dry it and store it. Dispose of paint cans as industrial waste.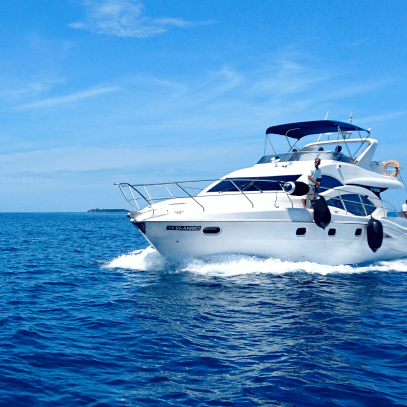 Contact us now to discuss what we can offer you to protect your assets.