NEOGUARD success for Starnes
| | |
| --- | --- |
| Vessel Owner | HJH Shipmanagement GmbH & Co. KG |
| Vessel Name | STARNES |
| Location | Chengxi Shipyard, China |
| Vessels | Bulk Carrier / 40,000 DWT |
| Type of Application | Newbuilding |
| Coating System | NEOGUARD 100 GF, NOA 60 HS |
| Application Vessel Area | Cargo Hold, Water Ballast Tank |
| Date of Delivery | August 2022 |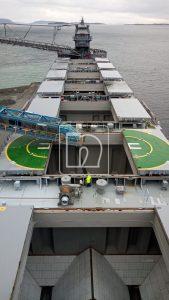 When the Chengxi Shipyard needed a specialist coating to protect the cargo holds of the Hartmann-CSL joint venture's first newbuild self-unloading bulker Starnes, a NEOGUARD coating system from Nippon Paint Marine was considered the only viable option.
Because the bulker carries crushed stones and other aggregates, the holds required a very tough coating to withstand mechanical impact, abrasion and prevent corrosion.
A major requirement was for the coating to bare up to sustained impact loads over a five-year period, since any remedial work to cargo holds would not be undertaken until the vessel's first drydocking, in mid-2025.
Based on Nippon Paint Marine recommendations a NEOGUARD system was applied to all cargo holds and unloading tunnels. This included a HI-Epoxy 1494 coating, a zinc-rich epoxy primer, to bulkheads and tanktops, and two 200µm coats of NEOGUARD 100 GF. Two 125µm coats of NEOGUARD were applied unloading tunnels before a single 50µm finish coating of E-MARINE Finish M.
Although other vessels operated by HJH Shipmanagement are protected by Nippon Paint Marine coating system, Starnes was the first common newbuilding project for Hartmann-CSL, a 50/50 joint venture between Germany-based Hartmann Group and Canada-based CSL Group.
After two years of operations, the operator says the NEOGUARD application "has exceeded our expectations and helped reduce coating maintenance."
The 40,000dwt, 190m long, vessel, one of the longest self-unloaders to join the global fleet, was delivered in 2020 and is now loading/unloading some 5,500t of crushed stones and aggregates per hour on routes throughout Europe. The self-unloading system can handle lump sizes up to 300mm and free flowing materials with a bulk density in the range of 1.2 to 3.5t/m3.
Emphasising the importance of choosing coatings specific to the vessel's operational profile, Olaf Riecken, Business Development Manager, Nippon Paint Marine, says: "It is vitally important to choose the right anticorrosive paint for a newbuilding early on in the project. Because we were involved in this project from the beginning, we were able to provide the ultimate cargo hold protection for Starnes."
NEOGUARD 100 GF is a flexible, surface tolerant multipurpose glass-flake epoxy developed to provide excellent protection against impact damage and abrasion combined with a high resistance the corrosive effect of chemicals and seawater.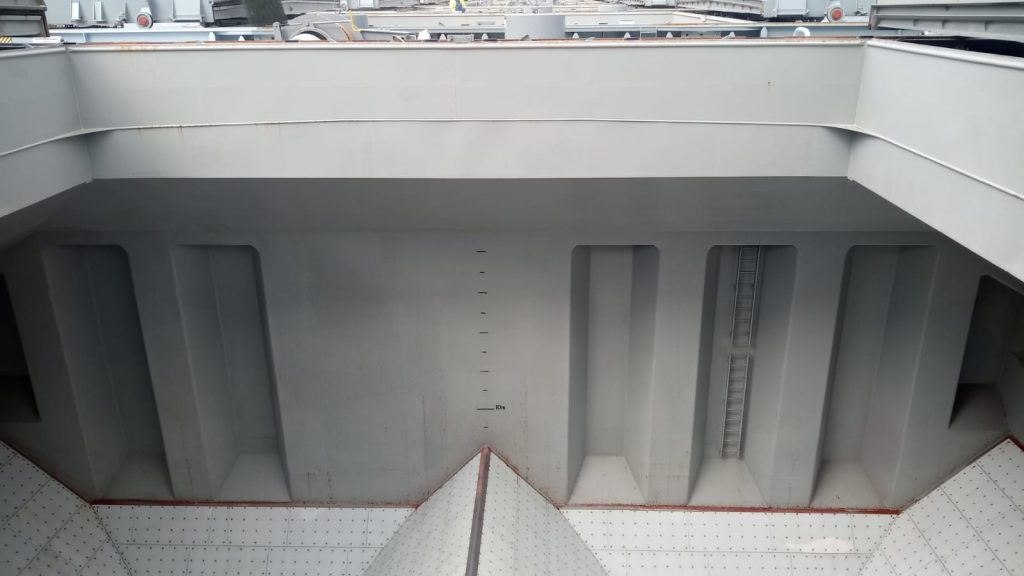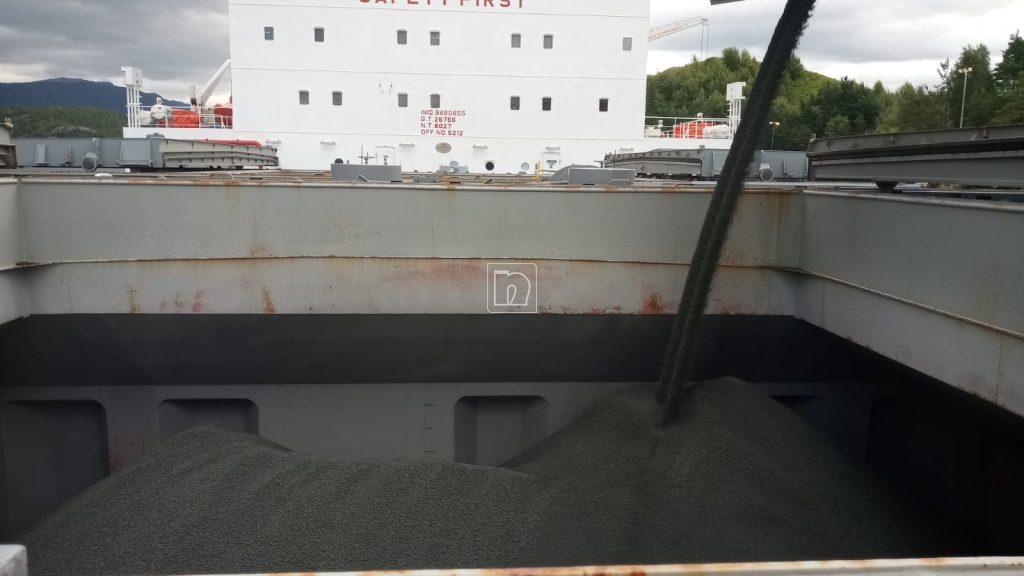 Contact us now to discuss what we can offer you to protect your assets.