FASTAR IS THE IDEAL ANTIFOULING PAINT FOR JOSCO
Vessel Owner
Jiangsu Ocean Shipping Co
Location
Tsuneishi Group (Zhoushan) Shipbuilding Inc.,
Nan Tong COSCO KHI Ship Engineering Co., Ltd.,
Dalian COSCO KHI Shipping Engineering Co., Ltd.,
China
Vessels
3 Containers (1,091 TEU), 4 Bulk Carriers (2 x 64,000 DWT)
Type of Application
Newbuilding
Coating System
FASTAR I, FASTAR XI
Date of Delivery
2022 (tentative)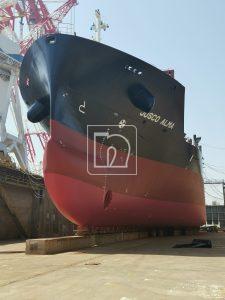 Our new FASTAR coating is the system of choice for Chinese operator Jiangsu Ocean Shipping Co (JOSCO), with application to new containerships and bulk carriers ordered from the NACKS, DACKS and Tsuneishi Zhoushan shipyards in China.
For instance, when JOSCO ordered a trio of new energy-efficient containerships from the Tsuneishi Group, it was Nippon Paint Marine the shipowner turned to for an effective antifouling not only capable of reducing vessel fuel consumption but also a coating proven to deliver longer idling days during vessel operations. FASTAR was the ideal choice.
For each of the 1091TEU newbuilds – hulls SS297, SS298 and SS299 – Nippon Paint Marine supplied 1018 litres of its FASTAR I system to cover a 2000m2 area. It would have required 1330 litres of a conventional paint to cover the same area.
Meanwhile, each of the 64,000dwt bulk carriers JOSCO ordered from Nan Tong COSCO KHI Ship Engineering – hulls NE380 and NE381 – were coated with 2730 litres of the FASTAR XI variant. A pair of sisterships building at Dalian COSCO KHI Shipping Engineering DACKS have the same application.
From block stage through to launch, it took the yards about four months to apply the FASTAR coating to each vessel using conventional spray guns, rollers, and brushes. During the application process, due to the lower dry film thickness, paint volume was reduced by 18%, resulting in significant reduction and coating application time.
The shipyards also noticed lower emissions of volatile organic compounds (VOC) compared to other systems. According to data, 490 kg VOC emissions can be reduced compared to the A-LF-Sea 150 system.
During the application process, a team of experts was appointed to oversee the application, providing technical knowhow on site throughout the entire build process. This helped ensure the coating was correctly applied according to the specifications based on parameters such as seawater temperature, ship speed, navigation and idling periods, and drydocking schedules, and so on.
For JOSCO, a coating capable reducing fuel consumption and emissions was a key factor in the decision to move from our A-LF-Sea antifouling system to the new FASTAR.
JOSCO's past experience with our LF-Sea and A-LF-Sea antifouling systems has delivered fuel savings of up to 8%, which can equate to a voyage free of fuel costs every twelfth trip or so. We anticipate FASTAR will deliver further cost savings and environmental efficiencies.
FASTAR is a self-polishing copolymer antifouling paint that uses completely new hydrophilic and hydrophobic nano-sized silyl acrylate components to precisely control the release of biocides. This new approach delivers the ultimate in fouling protection. FASTAR XI incorporates Nippon Paint Marine's proprietary water trapping Hydrogel technology.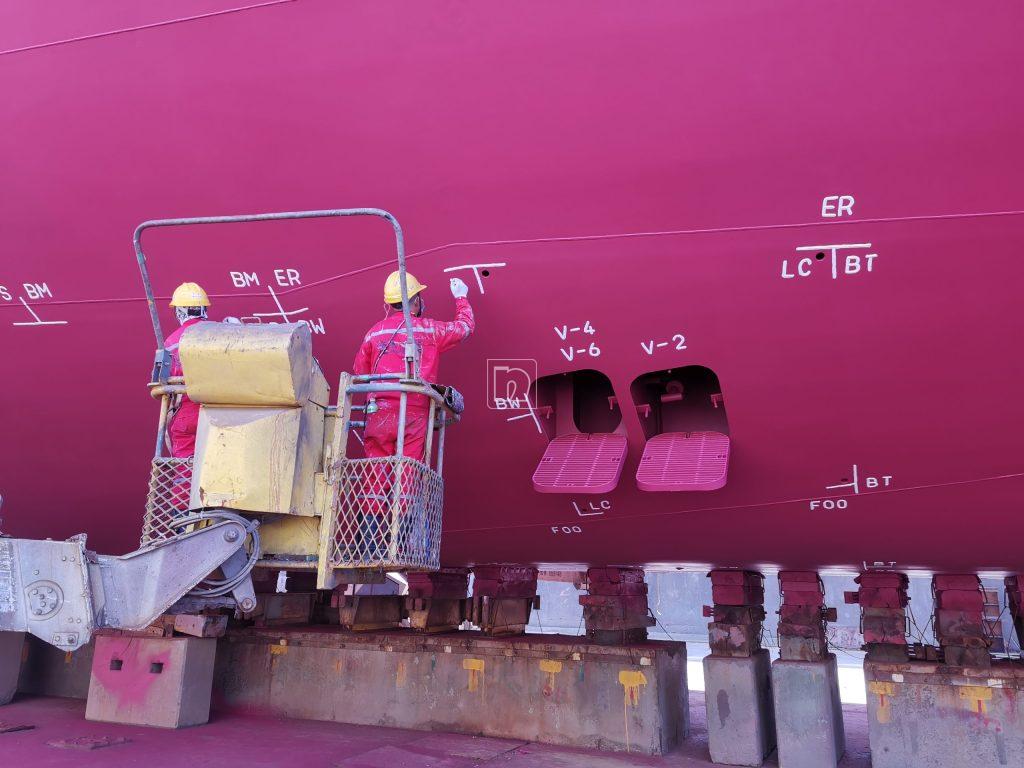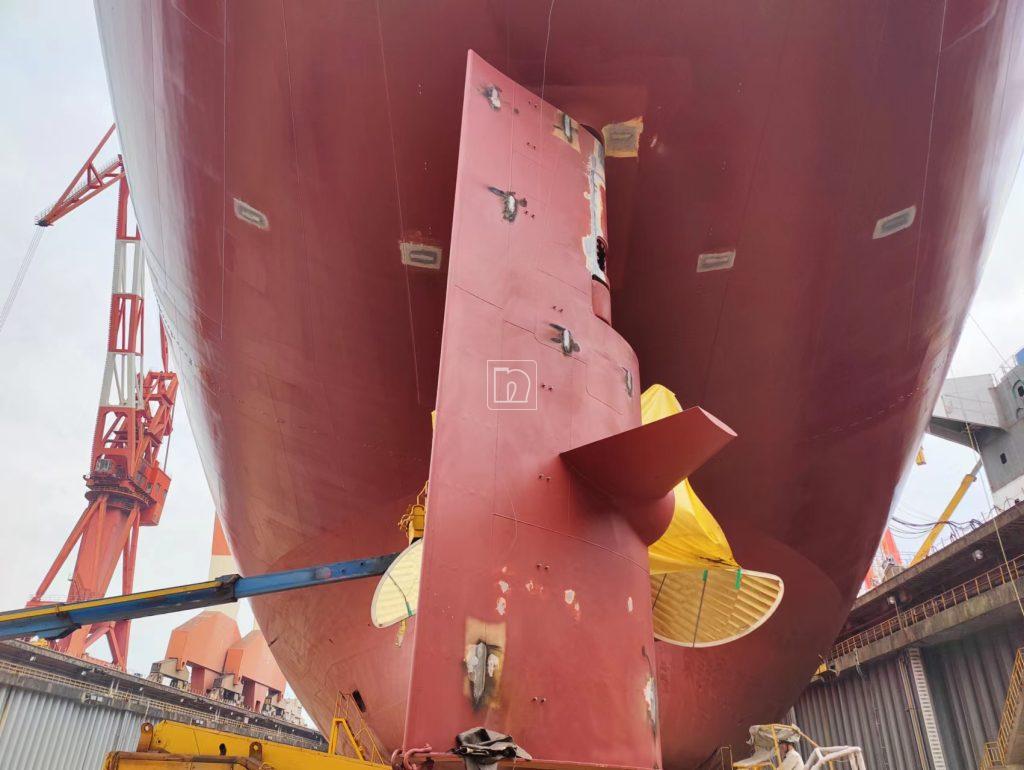 Contact us now to discuss what we can offer you to protect your assets.