| | |
| --- | --- |
| Vessel Owner | The Sanko Steamship Co., Ltd. |
| Location | Tsuneishi Shipbuilding Co., Ltd., Japan |
| Vessel Type and Tonnage of Vessel (DWT/GT) | Bulk Carrier/74,940 DWT |
| Type of Application | Drydocking |
| Products | FASTAR I, FASTAR XI |
| Applied Vessel Area | Flat Bottom, Vertical Bottom and Boottop |
| Date of Application | December 2021 |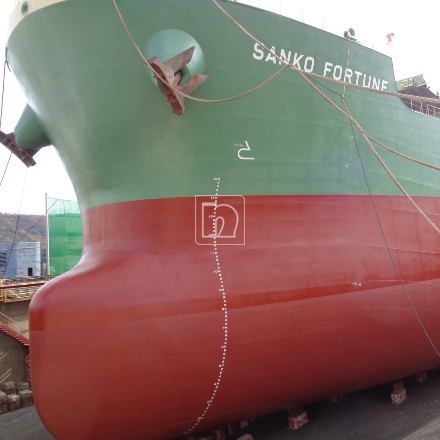 After the vessel was docked out, the fuel efficiency is being improved clearly beyond all recognition. It is so satisfying choice to adopt especially Nippon Paint Marine's FASTAR XI to vertical bottom and boottop."
SANKO STEAMSHIP CO., LTD.
Nippon Paint Marine Tokyo team promoted FASTAR by stressing the efficiency that the owner would benefit from the reduction of fuel consumption compared to conventional antifouling paint. Our team demonstrated actual record of fuel consumption that comes from Nippon Paint Marine's proprietary water trapping technology. With the actual record and unique technology of ours, the owner was so satisfied to order Seastock paints. It is expected to establish a deeper trust with the customer through this supply.
SANKO FORTUNE was often idling in high-foul areas with high sea temperatures, and exposed to undersea contamination such as barnacles and algae. FASTAR released last year 2021, was a perfect offer to the vessel since it frees from static antifouling properties while controlling polishing precisely provided by hydrophilic and hydrophobic nano resin binder. Such features attracted attention from the ship owner.

Nippon Paint Marine Tokyo team actively visited the customer and proposed bespoken coating solutions that matches the operating conditions of the vessel.
Applying FASTAR which adopts unique water trapping Hydrogel technology especially to the vertical bottom, fulfilled the owner's request for fuel consumption reduction dramatically compared to the time that the vessel previously drydocked. At the same time, application and drydock time were saved significantly because FASTAR required less wet film thickness. We followed up in every moment of the drydocking (before, during and after the drydock) to provide the utmost service to the customer. Not only the customer and the coating's performance have been satisfying but we could establish the trustworthy relationship with the customer.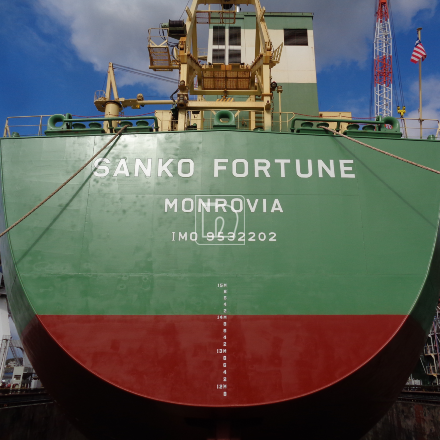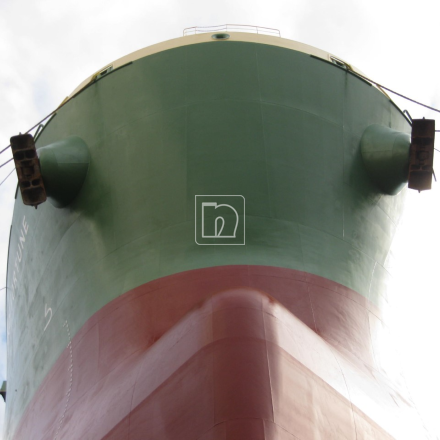 Speak with one of our experts to discuss how we can get the best results for your area of application.
Speak with one of our experts to discuss how we can get the best results for your area of application.
Contact us now to discuss what we can offer you to protect your assets.