| | |
| --- | --- |
| Vessel Owner | HSM SHIPPING |
| Location | YJ SHIPYARD, KOREA |
| Vessel Type and Tonnage of Vessel (DWT/GT) | Bulk Carrier/13,094 DWT |
| Type of Application | Drydocking |
| Products | NOA 10M, Ecoloflex 200 |
| Applied Vessel Areas | Flat Bottom, Vertical Bottom |
| Date of Application | January 2022 |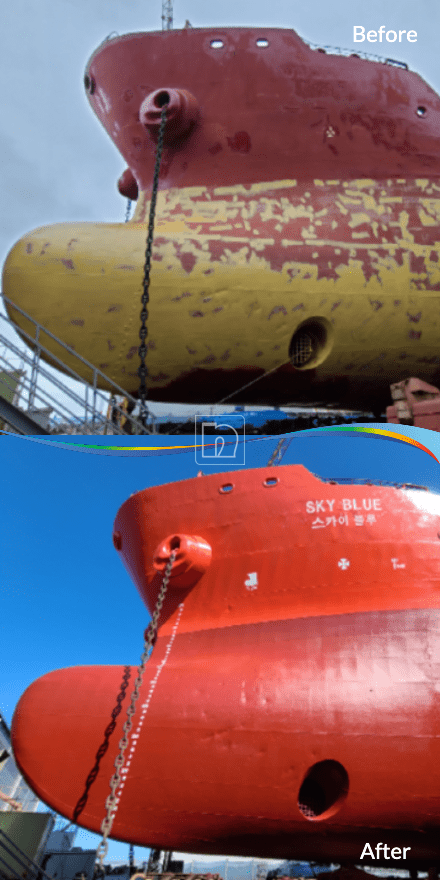 For DD, If you don't have enough working time or have to depart in a hurry for the booked cargoes, ask for help with Nippon Paint Marine. They have a groundbreaking product called "NOA 10M".
SEONG MU HONG (President)
M/T SKY BLUE had a very tight dry dock time, only 5 days since its next cargo had been booked before starting dry docking. The owner asked us to provide with an applicable solution to shorten dry docking days, even in this winter time. Fortunately, NOA 10M LT could shorten the application time dramatically and all painting works were perfectly completed in time. The vessel finally sailed out for its next cargo as booked.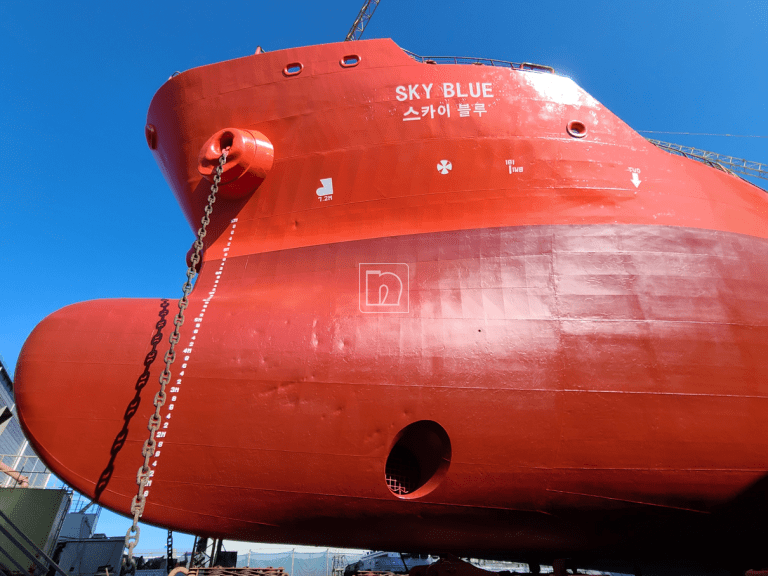 Contact us now to discuss what we can offer you to protect your assets.