First as a Japanese Corporation, Nippon Paint Marine's Antifouling Paint AQUATERRAS Wins GREEN4SEA TECHNOLOGY AWARD—Making a Major Contribution to Environmental Protection Through the Provision of World's First Biocide Free Hull Paint Technology.

Nippon Paint Holdings Co., Ltd. (Head Office: Chuo-ku, Tokyo; Chairman of the Board, Representative Executive Officer, President and CEO: Masaaki Tanaka) announces that Nippon Paint Marine Coatings Co., Ltd. (NPMC) has won the 2021 GREEN4SEA Technology Award, hosted by SAFETY4SEA. This is the first winning of the Technology Award of GREEN4SEA VIRTUAL AWARDS by a Japanese company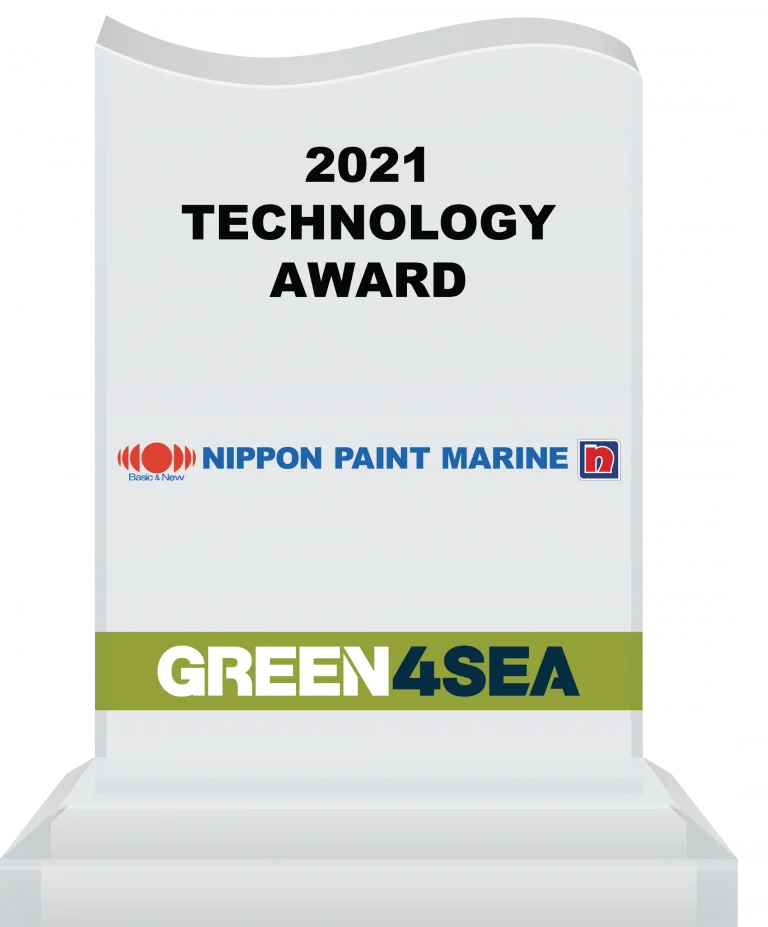 GREEN4SEA VIRTUAL AWARDS are an environmental award program hosted by SAFETY4SEA, a European non-profit organization that fosters, enlightens and promotes the marine environmental awareness. The award program has seven categories, and NPMC's AQUATERRAS antifouling paint was nominated for and has won the GREEN4SEA Technology Award. AQUATERRAS received a high rating for its biocide-free technology that contributes greatly to environmental protection.
AQUATERRAS is the world's first biocide free SPC coating with a marine-environment-friendly formulation, free of heavy biocidal pigments and active ingredients. In addition, this product can reduce the total resistance on hull by up to 10%, thereby contributing to ship's fuel efficiency improvement and CO2 emissions reduction. This innovative technology has been rated highly worldwide for its ability to realize both efficient and environmentally responsible vessel operations.
Commenting on the award-winning achievement, NPMC's President Seiichiro Shirahata commented, "the Nippon Paint Group's Purpose Statement defines our goal as "Enriching our living world through the power of Science + Imagination." This expresses our commitment to making our world better and sustainable by using our technological strengths and the unlimited power of imagination and contribute to increasing wealth in society. As a member of the Nippon Paint Group, we will continue to conduct management that reflects the SDGs and ESG and develop world-leading technologies with the goal of solving social issues."
NPMC will continue to tackle environmental issues faced by society through research and development of hull coating products that can constantly support comfortable and efficient vessel operations.